Scholarship Program
The Junior League of San Joaquin County is pleased to announce that we are seeking qualified applicants to compete for our annual Scholarship Award(s) for the 2021-2022 academic year. Scholarship(s) will be awarded to female students pursuing higher education in order to obtain a degree that will help her impact women and children in our local community. Applicants must demonstrate a strong sense of volunteerism and may receive $1,000. This year up to $5,000 will be awarded.
Eligibility and Application
Click to see if you are eligible and fill out our Application to get started!
JLSJC 2022 Scholarship Letter and Application (1)
Scholarship Award Application
Applicants must submit the all listed information and forms for scholarship consideration. The application and required paperwork must be postmarked by March 31, 2022 and mailed to
JLSJC Scholarships  P.O. BOX 7363  Stockton, CA 95267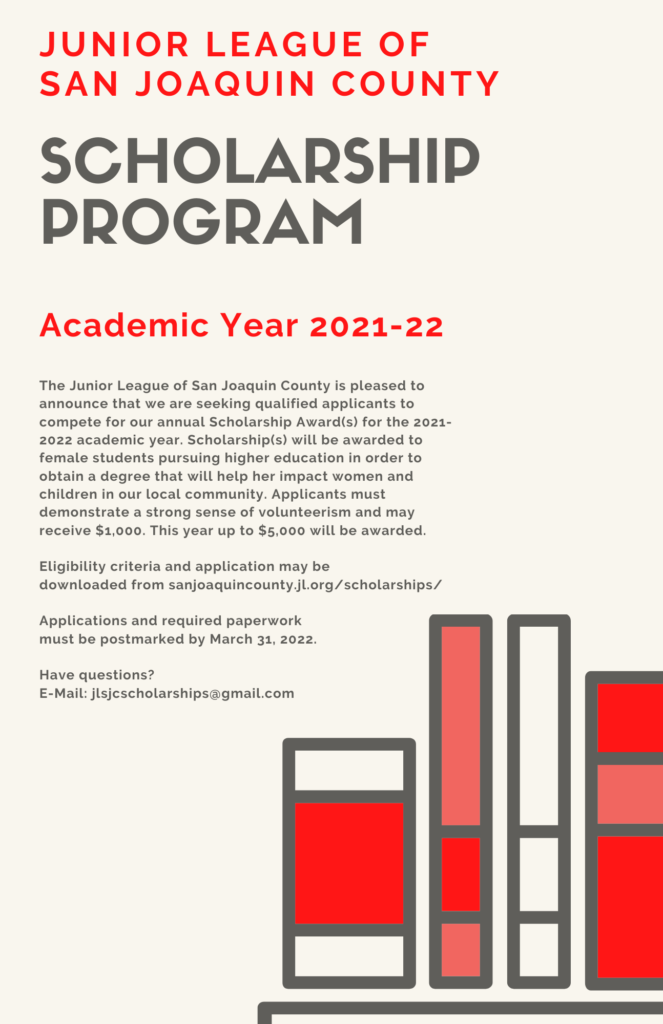 Have questions? 
E-Mail: jlsjcscholarships@gmail.com